I am often asked,
"what exactly do you do Mairi?
I attempt to walk my talk by practicing Radical Self Care in my own life and then helping others to do the same.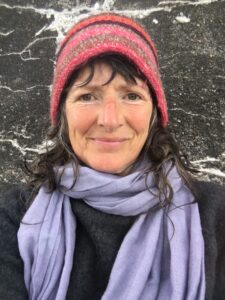 Radical Self Care is for anyone who wants to play their part in healing the mess we are in on planet Earth. It is based on the premise that if we live simpler, calmer more deeply connected lives where we take better care of ourselves, we will automatically start to take better care of our planet.
By focusing on our own self-healing, from a META perspective, we come to understand that what happens within is reflected in the outer world and vice versa. By taking full responsibility for our own health and wellbeing we engage in a vast network of connection, the interplay between our human self and the larger self in which we live, the eco-system called planet Earth.
I am passionate about helping people help themselves to be happier, healthier and free. I do this by offering various ways to engage with the Radical Self Care concepts.