"There is a way, you just don't know what it is yet."
Mairi
I offer personalised one-to-one courses which run for an initial 4 months, thereafter you can choose to continue month by month if you so desire.
I have taken the best of what what has helped me, along with what I have learned, experienced and trained in over the last 25 years and developed a course that offers you the opportunity to:

Create a compelling vision for your life based on your core values, passions and purpose in the world.
Identify what stops you living a life you love, what beliefs and behaviours block you and hold you back, and learn how to overcome and release these.
Create simple daily practices that deepen your spiritual connection and enhance your appreciation and experience of life, as well as helping create a deeper sense of trust and safety in the world.
Slow down and simplify your life by eliminating the clutter and busyness thereby allowing you to focus more clearer on what matters most.
Carry out a health and wellbeing review and learn new positive habits for sleep, diet, exercise and de-stressing that enhance and support a vibrant healthy life.
To honour what has happened to you, your pain and struggles and as you work through and heal these develop self-compassion and self love.
Learn and understand how to use EFT (Emotional freedom Technique) in your own life to support and enhance your progress.

In my experience support is essential if we want to make lasting changes in our lives. We need encouraged, inspired and filled with hope especially when the going gets tough or the way ahead feels unclear. The support I offer includes:
One-to-one sessions
Core modules to complete at home
Personalised assignments
Email support
Other resources and recommendations to suite your particular needs.

Deciding to embark on a 4 month course is a big decision, not one to be made lightly. If you are like me you will want to know exactly what is involved, what difference it will make, what commitment you will have to make and what it will cost. For this reason I offer a free consultation where we can:
Discuss the changes you wish to make.
Outline where you hope to get to.
You can ask any questions you may have.
and we discuss the ways in which I can help and whether or not the course would be suitable for you at this time.
It's easy to book the initial consultation, there's no obligation and it just might start you on the road to a vibrant healthy life you love.
With love,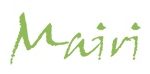 To book a consultation you can contact me here.