Films that Transform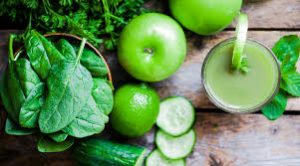 Your health revolution starts here.
Life changing films to help you transform you and your family's health and wellbeing.
Over the course of my recovery from ME/CFS I came across several films which helped me learn and understand more about the healing path I found myself on. I have returned to these films again and again to support, encourage and inspire myself to keep going with the changes I was making.
One film led to another I now have a small library of interesting and stimulating films.  I would love to share these with others because not only have they supported me to continue on my healing path they have also opened my eyes to many other things.
I feel this information, much of which is not available in the mainstream, is important and life changing and we all have a right to know it.
The film screenings will be held in the Grassroots Cafe, Oban. Entry is open to all and free but I would ask that you make a donation to the cafe who will be providing teas and coffee during the evening.
Each film will be followed by a period of sharing and discussion.
The films will be shown fortnightly throughout May and June and then again in the autumn. Here is the programme for May and June.

Film Screening Programme
May 4th 2016 – That Sugar Movie
This film documents one man's journey to discover the bitter truth about sugar. That Sugar Film will forever change the way you think about 'healthy' food.

May 18th 2016 – Food Matters
Food Matters features interviews with leading health experts who reveal the best natural healing choices you can make for you and your family's health. In the film you'll discover what works, what doesn't and what's potentially killing you when it comes to your health.

The film makers have created an action plan to help you get started on implementing the changes you might want to make after seeing this film. You can download a copy here.
June 1st 2016 – The Cure Is…?
A transformational film about how every human body is brilliantly designed for vitality and longevity. Why then is our health and life expectancy declining?

June 15th 2016 – Hungry for Change
Exposes shocking secrets the diet, weight loss and food industry don't want you to know about. Deceptive strategies designed to keep you craving more and more. Could the foods we are eating actually be keeping us stuck in the diet trap?

June 29th 2016 – May I Be Frank
Frank Ferrante is 54, weighs 290lbs., had a lifetime of drug & alcohol abuse. He's on multiple medications including anti-depressants, undergoing chemo and drinks 10 espressos a day to stay awake. One day Frank stumbles into Cafe Gratitude, a Raw food café in San Francisco, and meets Ryland, the café's manager. Watch as Ryland, his brother Cary and best friend Conor, help Frank take on his weight, health, relationships and loving himself in just 42 days.

[sharify]